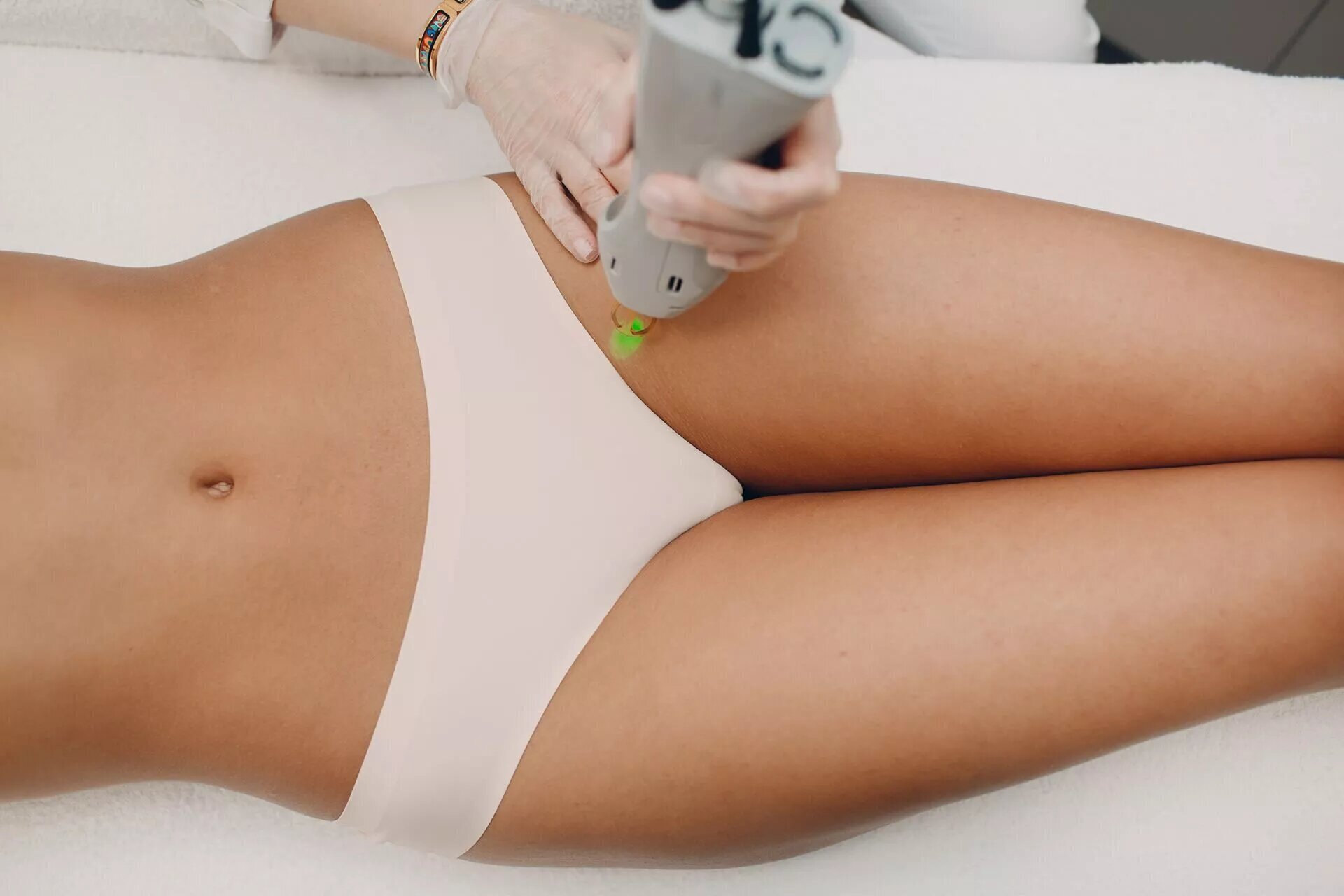 Laser Hair Removal
Myths Vs Facts
Hair. We all have it. Usually we want more of it in certain places and less of it in other places. It can be a nuisance or a blessing, depending on the location. For those of us trying to get rid of it, there are several options.
It's easy to turn to a razor out of habit. Unfortunately, many people will overlook other options due to popular myths they may have heard. Take laser hair removal, for example… Let's debunk some of those scary myths.
Myth: Laser Treatments are Expensive
The cost of laser hair removal (LHR) may scare many people away from its benefits. However, if you consider how much you spend annually on waxing, electrolysis, razors and shaving cream, etc., you quickly realize it saves you money in the long run. The savings that accumulate over time is enough to put a smile on anyone's face.
Myth: Permanent Removal of Hair With Lasers is Painful
People with a low threshold for pain may complain of slight discomfort during LHR. The unpleasantness of a treatment session has been described as a pin prick sensation or like the snapping of a rubber band, though everyone experiences pain differently. Larger treatment areas may be more painful due to their size. Those with a high pain tolerance describe the process as completely bearable, and nearly all patients agree that it is far more tolerable than waxing. Using the Candela GentleMax Pro device with a Dynamic Cooling Device, we blast the area being treated with cold air before using the laser. This is the most comfortable machine on the market today.
Myth: Hair Removal With Lasers Causes More Hair to Grow
Some people lose hair over time, while others form new hair follicles as they age. LHR destroys the hair follicles that are present at the time of treatment. While some people may need several treatments to eradicate any new follicles, others may need as little as a few treatments. The idea that this treatment causes new hair to grow is pure myth. Lasers suppress hair follicles – they don't (and cannot) create them.
Myth: Laser Hair Removal is Only for Lighter Skin Tones
Darker skin shades absorb more laser than lighter shades. However, this doesn't mean that women and men with dark skin can't enjoy the benefits of laser hair removal. At Begin Anew, we have several different laser options for permanent hair removal on all skin tones. In some situations, more treatment sessions may be necessary. Your certified laser technician will be able to customize your treatment based on your specific skin type and tone.
Myth: Hair Removal for Men and Women is Not Safe
The safety of hair removal with lasers depends on the type of laser being used. While some studios offer less costly laser services, they may not use the safest lasers. It is important to find a reputable laser studio with certified and licensed technicians and cutting-edge lasers designed for safety.
Isn't it time you threw your razors and painful wax kits in the trash and opted for permanent results instead? Let us show you how hair removal with laser in Jupiter can get rid of your unwanted body and facial hair for good! Call us at today at (561) 781-3578 to schedule your free consultation.