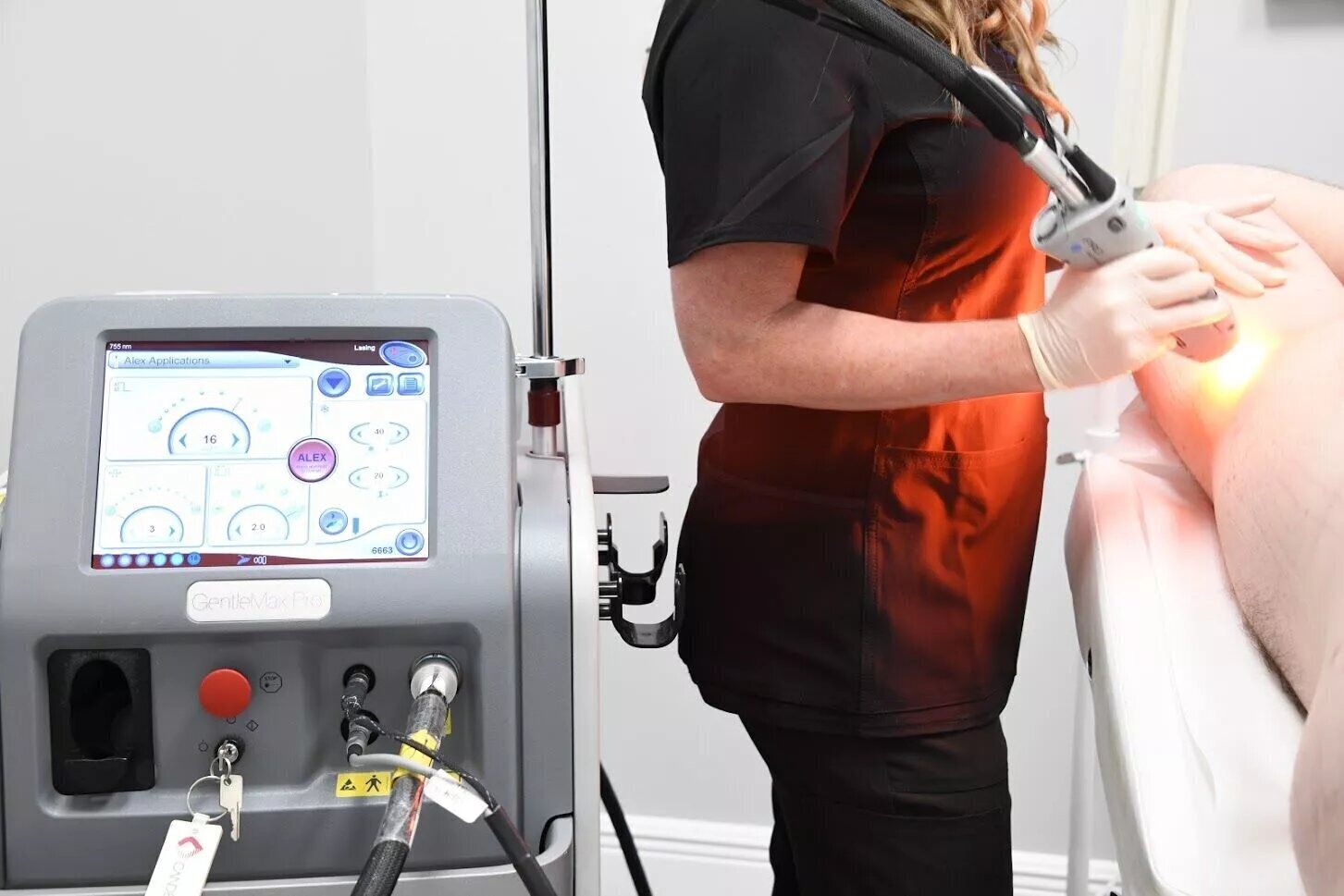 Laser Hair Removal
in Jupiter isn't Just for Women
South Florida is the perfect place to go to the beach or enjoy the great outdoors. Far too many men throughout Palm Beach County avoid taking off their shirt to enjoy a dip in the pool. We understand – excessive back and body hair can be embarrassing. Fortunately the hair removal experts at Begin Anew, formerly Begin Anew have the solution. Our team uses only the latest technology of laser hair removal in Jupiter to help you look and feel your very best.
Are you tired of spending countless hours shaving or going through painful wax treatments? We've all watched Steve Carell's memorable and painful waxing scene from the movie "The 40-Year-Old Virgin". But there is a far less painful and more effective method for hair removal in Jupiter. Unlike shaving and waxing, our laser hair removal treatments in Jupiter are permanent. The professionals at Begin Anew use the FDA approved Candela GentleMax Pro laser, which emits slow pulses of light designed to destroy your hair follicles and prevent hair from ever growing back. The best part is there is very little to no pain and no downtime involved.
Everybody likes convenience. When it comes to laser hair removal in Jupiter, no other clinic offers safer and more effective results. The professionals at Begin Anew take great pride in helping men and women with common skincare issues by utilizing the latest and safest treatments including:
Photo Facials
Chemical Peels
Microblading
Microneedling
Vitamin B-12 injections
Over the last decade, advancements in technology have made laser hair removal in Jupiter more effective than ever before. Each person is different, and our laser hair removal devices allow us to safely and effectively remove hair on all skin types. The procedure has also been proven effective to reduce ingrown hair and razor burn. The results are smooth and healthy skin you can be proud to show off at the beach.
Begin Anew has become the trusted source for laser hair removal in Jupiter. Our experienced and highly-trained team utilizes a comprehensive and personable approach to skincare. With more than 30 combined years of experience in the industry, our staff is committed to helping each client restore the health of your skin by removing unwanted hair, wrinkles, reducing fine lines and eliminating brown spots. Your skin is the body's largest organ. So why aren't you doing more to keep it protected and healthy? Don't hide from the beach this summer. Rediscover your freedom with laser hair removal in Jupiter at Begin Anew.