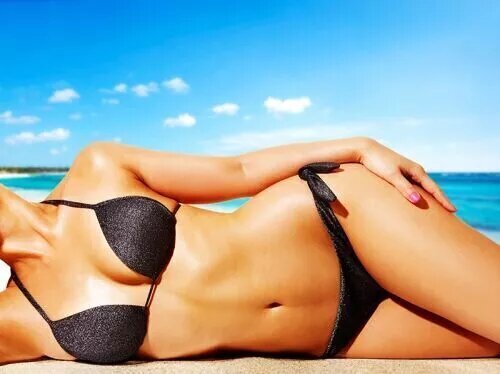 Is Laser Hair Removal
in Jupiter Affordable?
Remember being a young wide-eyed girl, curiously examining your mother's magical razor? You dreamed of the day that you'd lather up your legs with fluffy shaving cream and march straight into womanhood.
Little did you know that the dream of smooth, silky legs would one day become such a chore. Cuts. Knicks. Band-Aids. Buying razor after razor. Burns. Rashes. Stubble… Shaving leg hair turned into the bane of your existence. That is, until you heard of laser hair removal – a permanent, precise method to eliminate unwanted body hair without daily maintenance.
Laser Hair Removal is Affordable and Saves Money
Unfortunately, the myth that laser hair removal is expensive has kept many people from experiencing the joy of smooth skin without painful waxing or razor burn. It may cost more than other hair removal methods upfront, but it saves much more in the long run when compared to shaving or waxing.
There are many variables when it comes to pricing laser hair removal, including the area being treated and number of visits needed for permanent hair removal. A consultation with a certified laser hair removal practitioner is necessary to determine your cost. Averaging around $235 per session, according to the American Society of Plastic Surgeons, your session price may be much lower when you purchase a package.
Cost of Laser Hair Removal Vs Shaving or Waxing
The average woman shaves over 7,000 times in her lifetime. Let's say she changes her razor blade every 6 shaves. That's about 1,286 blades, or over $5,000. That figure doesn't include the actual razors, cans of shaving cream, or lotion for after-shave care. Laser hair removal can save as much as $4000 versus shaving your legs. It saves even more compared to the cost of shaving other areas of your body, such as your underarms.
A typical full leg wax is around $70 per leg, or $140 per visit. That averages out to a whopping $1,680 annually, or $33,600 over the course of 20 years. That doesn't include the cost of underarms, your bikini area, or any other zone you'd like hair removed from. Permanent hair removal can save you tens of thousands over waxing.
Laser hair removal can be performed almost anywhere on the body, including:
Face (chin, sideburns, upper lip, neck)
Underarms and forearms
Bikini area
Shoulders
Abdomen
Chest
Back
Legs
Because of the wide range of areas on which laser hair removal can be performed, many men have also sought treatment. Laser hair removal for men eliminates unwanted back and chest hair for smooth, sleek results. It can be performed in as little as 15 minutes, and permanent results may take as little as a few sessions.
Unwanted Body Hair Gone for Good With Laser Hair Removal in Jupiter
Does the thought of shaving 7,718 times in your lifetime or spending $1,700 a year to have your hair ripped out with wax sound awful? Then it's time for laser hair removal in Jupiter. In just 6 months or less, you could be finished with the hassle of annoying hair forever. Call our laser techs at Begin Anew today at (561) 781-3578 to schedule your free laser hair removal consultation.