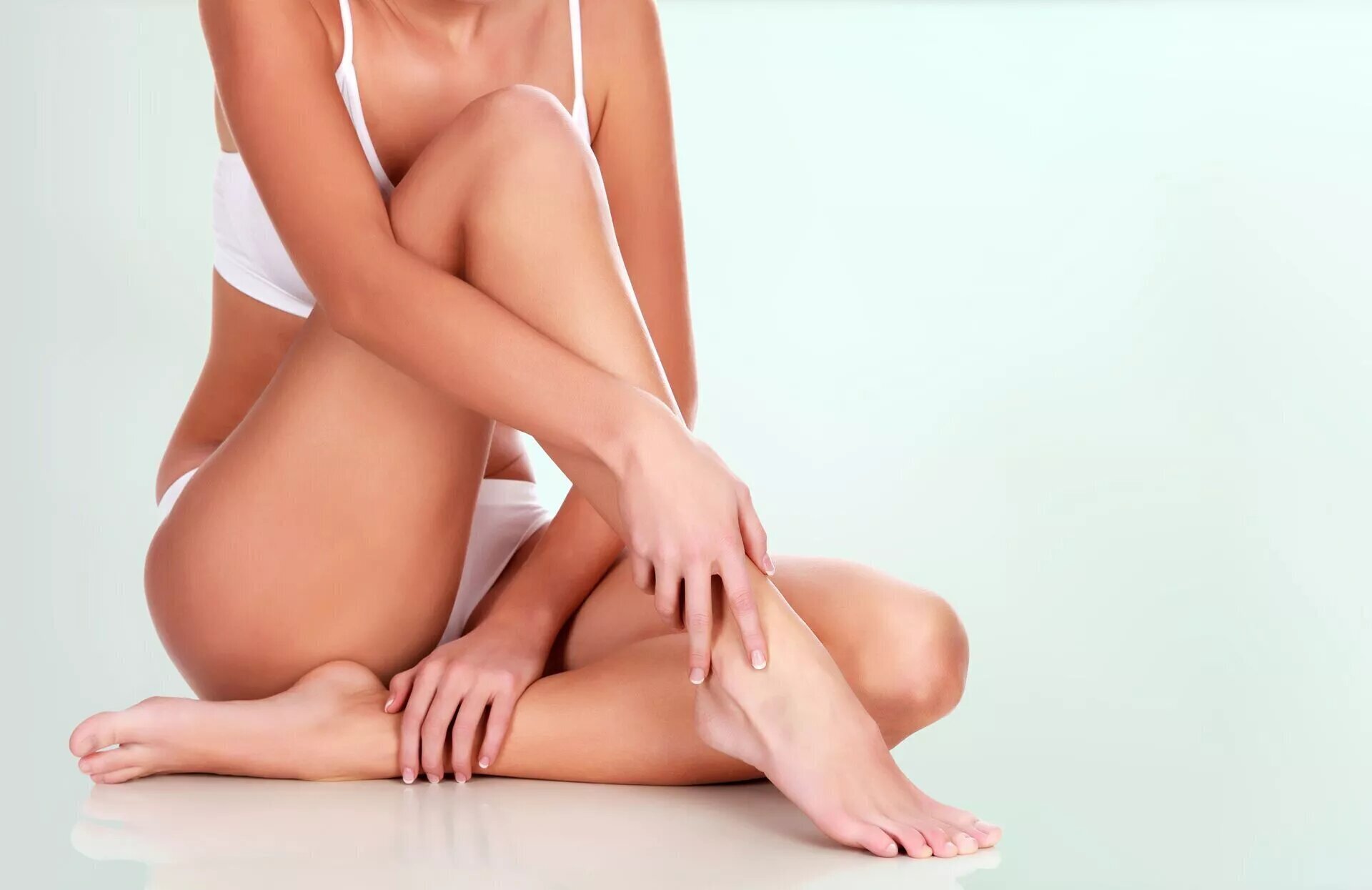 Instructions for Laser Hair Removal
in Jupiter, FL
While it is a very low-risk procedure, laser hair removal does not come without strict guidelines. This is not only for your safety, but also to ensure you get your desired results in as little time as possible. At Begin Anew, we want to ensure you get the best value on laser hair removal in Jupiter, Florida. Follow these simple instructions to quickly and safely get sexy, smooth skin that never needs shaving, waxing, or plucking again.
What to Avoid Before Laser Hair Removal
Avoid sun exposure for at least two weeks
Prior to having laser hair removal, though four weeks is ideal. This includes the use of tanning beds that expose you to UV rays, as well as sunless tanning products. To be most effective, lasers need as much distinction between your skin tone and hair color as possible. Tanning reduces the contrast, so it should be avoided.
Do not wax, undergo electrolysis, or tweeze at least two weeks before treatment.
These hair removal methods remove the hair from the follicle, rendering laser treatment ineffective. For maximum results, the laser must be able to find and destroy as many hair follicles as possible so you will no longer grow hair.
What to Expect After Laser Hair Removal
The treated areas may look and/or feel like a sunburn, so taking care of your skin afterward is very important. If you don't follow your post-treatment instructions from your laser expert, your results may be compromised and you put yourself at risk for burning.
To protect your skin after laser hair removal:
Avoid deodorant or perfumes of any kind on the treated areas for 24 hours.
Avoid using hot water on the treated areas. Use lukewarm water for bathing for at least a week.
Avoid sun exposure, especially tanning beds, for your entire treatment period. If being outdoors is completely unavoidable, be sure to stay in shaded areas and use sunscreen.
Apply cold compresses as needed to reduce pain and inflammation.
Our cutting-edge lasers are designed to achieve maximum results is as few visits as possible. Since we use the highest powered lasers available, it is critical that you follow these instructions. This will help you avoid skin irritation and to ensure treatment is successful.
Laser Hair Removal FAQs
Does Laser Hair Removal Hurt?
Some patients report that each time the laser is triggered, it causes a rubber-band snapping sensation on the skin. It is typically described as mild discomfort for those with a low pain threshold. We use an ice pack to minimize discomfort, along with a cooling burst from the device to cool your skin's surface before activating the laser.
Do I Need More Than One Laser Hair Removal Treatment?
While laser is effective for permanent hair removal, more than one session is necessary to achieve the best results. This is because hair grows in cycles, and none of the follicles are in the active cycle all at once.
Your first laser treatment will stop hair growth of hair that is active, but dormant hair is not affected. After your first appointment, we schedule a follow-up visit within 12 weeks to treat the previously inactive hair once it has re-entered the growth phase.
How Long Does It Take to See Results With Laser Hair Removal?
During the session, the laser destroys hair at the top of your skin and through the deeper layers of the skin as well. The hair on top will start to shed, but the deeper hairs may take up to 10 days to shed completely.
Many people report achieving results including noticeably smoother, hair-free skin and less time spent shaving after just one visit. Though you may need subsequent visits as hair growth changes, desired results are typically attained after just a few visits.
Get the Lasting Results You Want With Laser Hair Removal in Jupiter
Our laser hair removal clients have happily thrown away their razors and waxing kits and never looked back. While it is an investment up front, laser hair removal saves time and money in the long run. Call our laser techs to schedule an appointment for laser hair removal in Jupiter today at (561) 781-3578 .