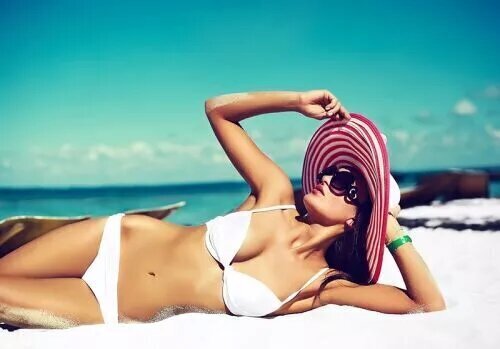 3 Benefits of Laser Hair Removal
You Need to Know If You're Considering This Treatment
Considering laser hair removal, so you can finally say goodbye to unwanted hair on your legs, face, underarms, back, or other area? Great news – there are many benefits to this treatment that works on nearly every inch of surface area on your body.
LASER HAIR REMOVAL WORKS ON ALL SKIN COMPLEXIONS
If you're contemplating laser hair removal treatment but are unsure of how your results will turn out with a darker skin complexion, you're in luck! The advanced lasers we use work on all skin complexions from fair to dark.
While it is true that darker skin complexions naturally absorb more light than others, we determine at your consultation which type of laser will give you the best results.
PERMANENT HAIR REMOVAL WITH LASERS IS SAFE
Provided by licensed electrologists at Begin Anew, laser hair removal is a safe method to remove unwanted hair. Medical professionals directly supervise our laser practice, and our laser techs use FDA-approved devices for your safety.
REMOVING UNWANTED BODY HAIR IS QUICK AND EASY WITH LASTING RESULTS
Concerned about not having enough time in your schedule? No problem! We schedule treatments several weeks apart to allow for proper healing and shedding. Not only is there plenty of time between appointments, but treatments are done is as little as 15 to 20 minutes depending on the area. The process is so quick and easy, some of our clients schedule treatments during their lunch breaks. Meanwhile, you get to sit back and relax while we take care of all the rest!
Through laser removal, the entire hair follicle is destroyed using heat. Upon destroying the follicle, your body will start to shed hair from the root. This pushes up any hair remaining after the follicle is destroyed. After several sessions, once the hair is eliminated from the root, it will not regrow in the same spot. So, you get lasting, hair-free results.
DITCH THE RAZOR FOR GOOD WITH PERMANENT LASER HAIR REMOVAL IN JUPITER
Want to catch some extra Z's every morning? With permanent laser hair removal, you never have to wake up early to do your morning shave routine. Are you always in a hurry when getting ready because you forgot to schedule time to shave? Tired of wasting money on razors and shaving cream? Invest in laser hair removal in Jupiter! Call us today at (561) 781-3578 to schedule your consultation and learn more about which laser hair removal device is right for you.